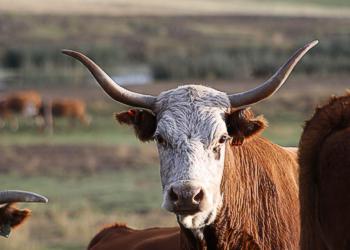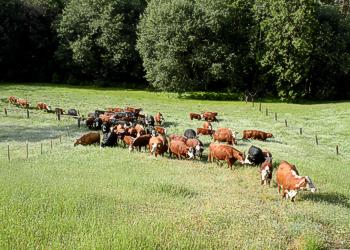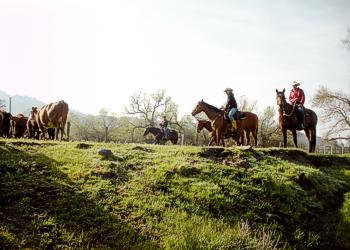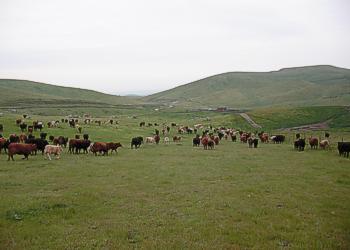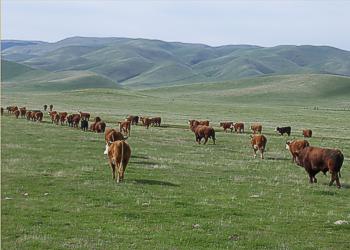 The beef that you eat comes from our families to yours.  More than 97% of cattle ranches in the United States are family owned and operated.  The families that raise beef are dedicated to caring for their animals, land, and continuing the traditions that generations before them began.  Cattle harvest the grass on the hillside and convert it into a nutrient dense food source for us to enjoy.  More than two-thirds of land used for grazing in the United States is not suitable for raising crops, however, cattle are able to graze the grass and provide us with beef.
For more information on how cattle are raised and the people who raise them visit www.explorebeef.org


Congratulations to our
2015 Cattleman and CattleWoman of the Year . . .
Keith Grant and Julie Barnett
Thank you for your dedication to our community and to our industry.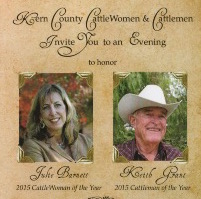 FEATURED RECIPE 


Italian Beef Stew
It's the season of slow cooked, hearty meals for winter dinners.  Try this delicious version of beef stew submitted by Sanbdy Garone and available in the new 50th Anniversary Edition of Kern County Cattlewomen's cookbook, Chuck's On.
INGREDIENTS
2 1/2 lbs boneless lean beef (brisket, chuck, flank, or round)
3 carrots
4 med. sized potatoes
3 T. olive oil
1/4 c. butter
2 oz salt pork diced (or bacon)
3/4 lb onions, diced
2 bay leaves, crumbled
1 tsp. fresh ground black pepper
1 tsp. crumbled rosemary
1 Tbsp flour
2 lg garlic cloves, mashed
10 fresh sprigs parsley
1/2 c. dry white wine
1 celery stalk with leaves, diced
1 lg green pepper, diced
2 c. hot water or broth
1 1/2 lb. ripe tomatoes, chopped or 3 c. canned, peeled, sieved
  INSTRUCTIONS: 
Cut beef into 1 1/2 in. cubes. Combine butter, olive oil, and salt pork in heavy skillet, heat.  Add onions, bay leaves and brown slowly for 10 minutes.  Add meat cubes, black pepper, rosemary, and brown about 10 minutes.  Shake flour through sifter and sprinkle meat.  Chop garlic and parsley together, add to meat.  Stir, cook 4 minutes.  Add wine, stir, cover, and simmer 10 minutes.  Add celery, green pepper, carrots and potatoes (chopped or cut into pieces).  Stir, cover, cook slowly for 20 minutes.  Add water or broth and tomatoes.  Stir well and cook slowly uncovered for 40 minutes.  Salt to taste.  Serve with Italian loaf of bread toasted and rubbed with garlic.
Photo: by Daniel Vincek
                   123RF Photos

Become a member of Kern County CattleWomen!
Contact us for more information or download an application here.
To learn more about the California CattleWomen visit www.cattlewomen.org.
To learn more about the American National CattleWomen visit www.ancw.org.