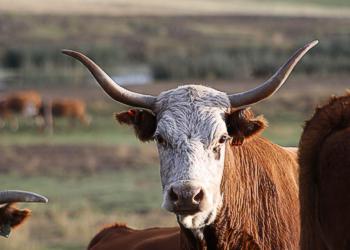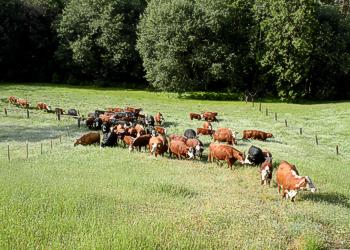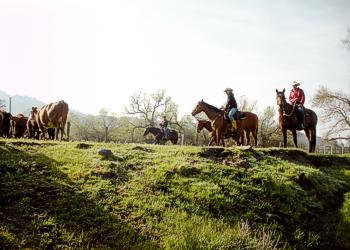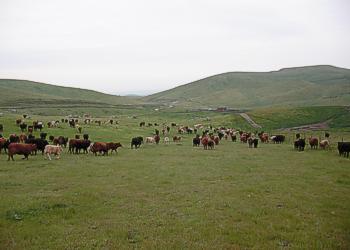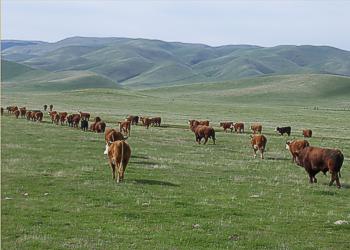 The beef that you eat comes from our families to yours.  More than 97% of cattle ranches in the United States are family owned and operated.  The families that raise beef are dedicated to caring for their animals, land, and continuing the traditions that generations before them began.  Cattle harvest the grass on the hillside and convert it into a nutrient dense food source for us to enjoy.  More than two-thirds of land used for grazing in the United States is not suitable for raising crops, however, cattle are able to graze the grass and provide us with beef.
For more information on how cattle are raised and the people who raise them visit www.explorebeef.org


Congratulations to our
2016 Cattleman and CattleWoman of the Year . . .
Dr. Russell Dickson and Gay Gardella
Thank you for all you have done for our industry!


APRIL'S FEATURED RECIPE 


BURGERS BENEDICT BRUNCH FARE SUPREME
INGREDIENTS 
1 lbs ground beef
English muffins or French rolls
Directions:
Season beef with salt and pepper.  Form into six thin patties.  Place on broiler tray and brown quickly on one side.  Turn and place  3 split and buttered round French rolls or English muffins on tray to toast, as second side of beef browns.  Place burger patties on toasted bread and top with a poached egg and Quick Hollandaise Sauce.
QUICK HOLLANDAISE SAUCE
2 egg yolks
1/2 c. half-half
salt/pepper to taste
2 T butter
juice of 1 lemon
Place eggs, lemon and cream seasoned with a dash of salt and pepper in a small shallow saucepan over very low heat.  Beat slowly and steadily until sauce begins to thicken.  Remove from heat, stir in butter and return to heat until hot and smooth.  Never let sauce boil or it will curdle.
Mock Hollandaise Sauce
In double boiler melt 1/2 c. butter (1 stick)
Whip in:
2 egg yolks
2 cups sour cream
1/2 cup lemon juice or more to taste
salt to taste
Cook and stir until hot
Recipe from KCCW's Chuck's On and submitted by Evalyn Farnsworth (1912-2003).  A devoted Tulare and Kern County Cattlewoman, Evalyn was instrumental in getting the Chuck's On Cookbook started during her KCCW term as President in 1959.  She also worked with local butcher shops on recipes featuring less tender cuts of meat.  Cattlewomen's organizations have a long heritage of beef promotion programs.  We hope you enjoy her Burgers Benedict featured recipe this month.

Become a member of Kern County CattleWomen!
Contact us for more information or download an application here.
To learn more about the California CattleWomen visit www.cattlewomen.org.
To learn more about the American National CattleWomen visit www.ancw.org.