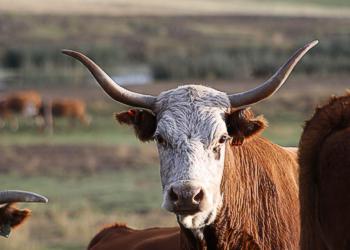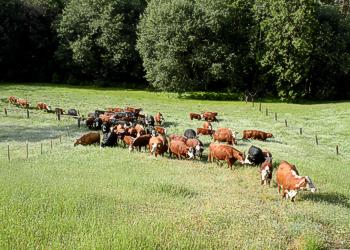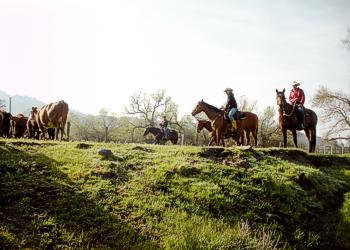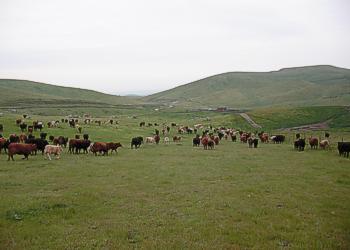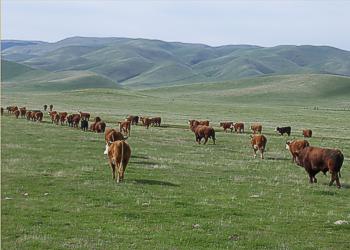 The beef that you eat comes from our families to yours.  More than 97% of cattle ranches in the United States are family owned and operated.  The families that raise beef are dedicated to caring for their animals, land, and continuing the traditions that generations before them began.  Cattle harvest the grass on the hillside and convert it into a nutrient dense food source for us to enjoy.  More than two-thirds of land used for grazing in the United States is not suitable for raising crops, however, cattle are able to graze the grass and provide us with beef.
For more information on how cattle are raised and the people who raise them visit www.explorebeef.org


 Congratulations to our
2017 CattleWoman and Cattleman of the Year . . .

Debbie Hay & David Olds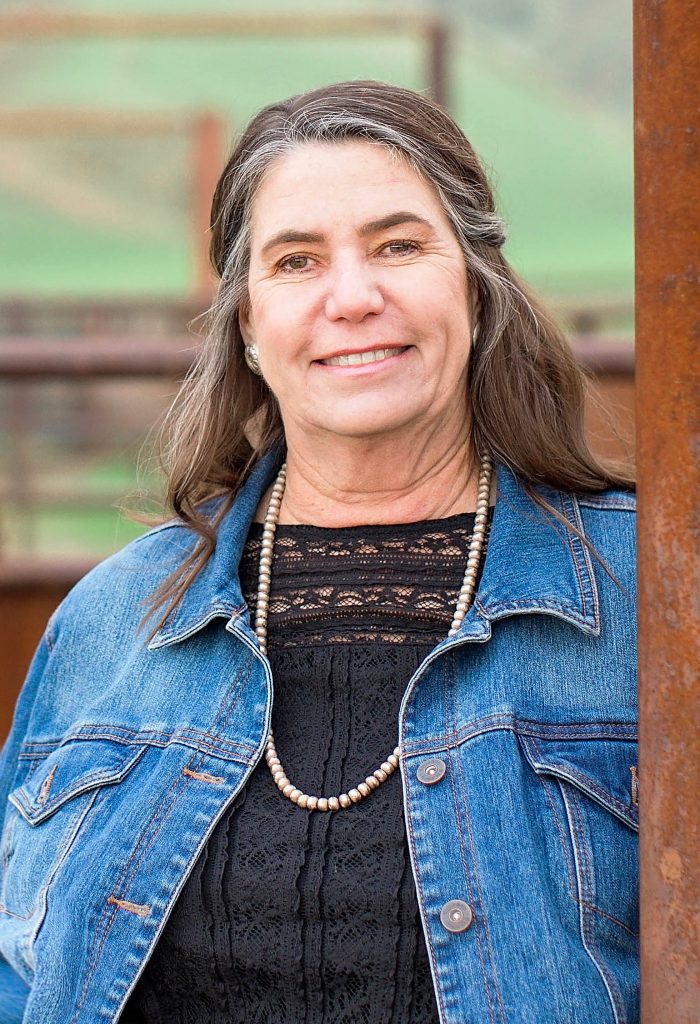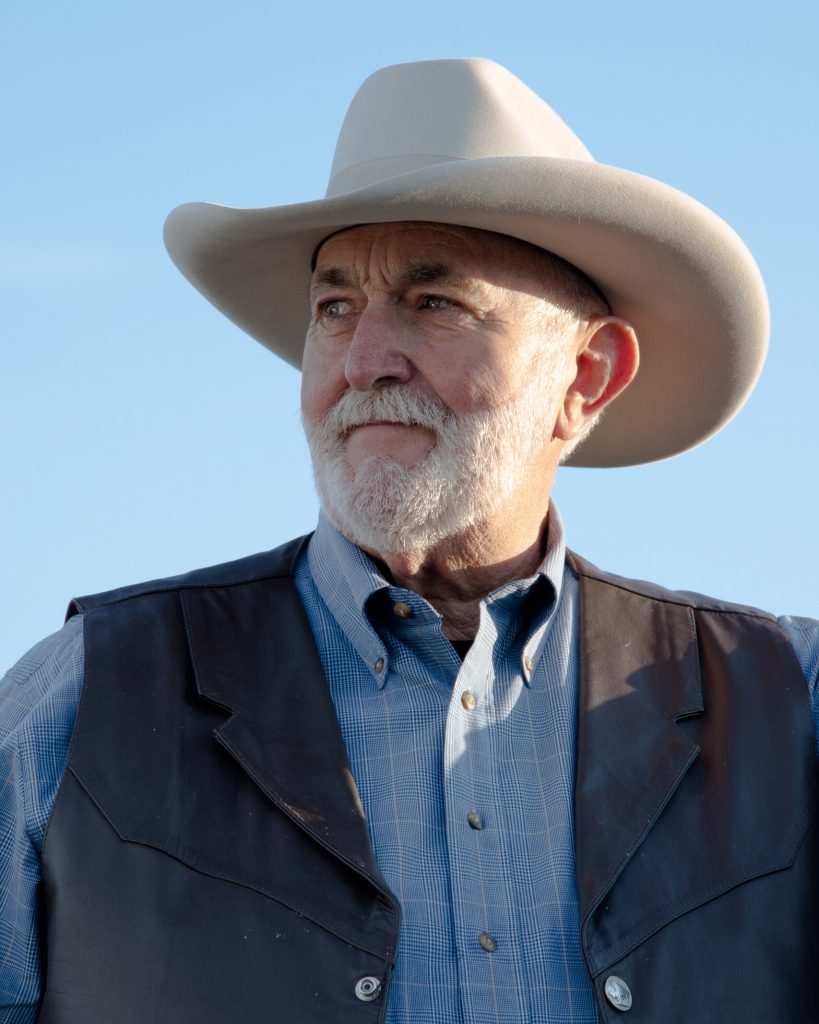 Apply for the Kern County CattleWomen Scholarship
Download the  2017 KCCW Scholarship Application here!
Due Date: March 17th

   
Featured Recipe
SANTA YNEZ  TRI-TIP ROAST
Ingredients:
2-3 LB Tri-tip beef roast
Roast seasoning (see below)
2 (18 inch) rosemary or celery stalks
2 bottles Guinness Stout (or other dark beer)
Roast seasoning:
1 T salt
1 tsp seasoned salt
¼ tsp onion salt
¼ tsp garlic powder
¼ tsp oregano
¼ tsp celery salt
¼ tsp rosemary
½ tsp paprika
1 T black pepper
1 T parsley flakes
½ tsp lemon pepper
Mix all seasoning ingredients in jar with screw-on lid.  This is excellent on all roasts or prime ribs.  Will keep indefinitely in tightly closed container.
Directions:
At least 2 hrs and up to 24 hrs before cooking, heavily season the tri-tip on both sides with Roast Seasoning and allow to sit in the refrigerator wrapped with plastic.  Pour the stout into a shallow dish.  Place tri-tip directly on barbecue grill over medium heat.  During barbecuing period, dip rosemary or celery stalks into the beer and lightly slap the roast, causing the beer to penetrate the meat.  Continue cooking for approximately 20 minutes or until meat is medium-rare.  Serve immediately.  Serves 6-8.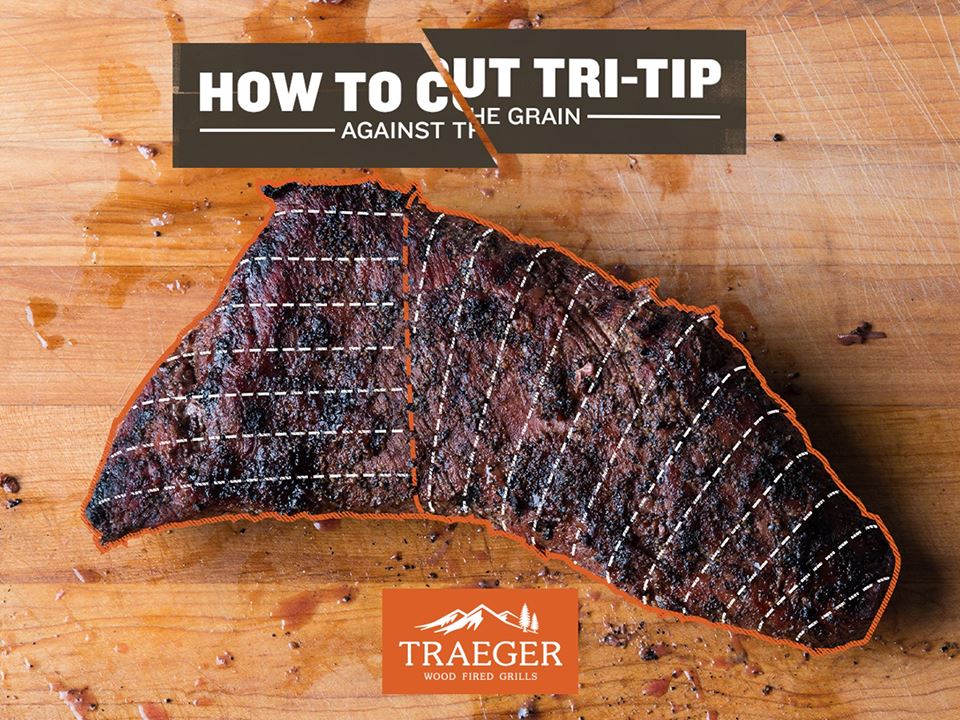 Beef should always be carved across the grain for optimum tenderness.
Recipe by Cowboy Cartoon Cookbook, Courtesy of Golden West Publishers, as seen in Chuck's On, KCCW Cookbook 50th Anniversary revised edition.

Become a member of Kern County CattleWomen!
Contact us for more information or download an application.
To learn more about the California CattleWomen visit www.cattlewomen.org.
To learn more about the American National CattleWomen visit www.ancw.org.