[layerslider id="1″]
The beef that you eat comes from our families to yours.  More than 97% of cattle ranches in the United States are family owned and operated.  The families that raise beef are dedicated to caring for their animals, land, and continuing the traditions that generations before them began.  Cattle harvest the grass on the hillside and convert it into a nutrient dense food source for us to enjoy.  More than two-thirds of land used for grazing in the United States is not suitable for raising crops, however, cattle are able to graze the grass and provide us with beef.
For more information on how cattle are raised and the people who raise them visit www.explorebeef.org


   
Featured Recipe
CHINESE VEGETABLES AND BEEF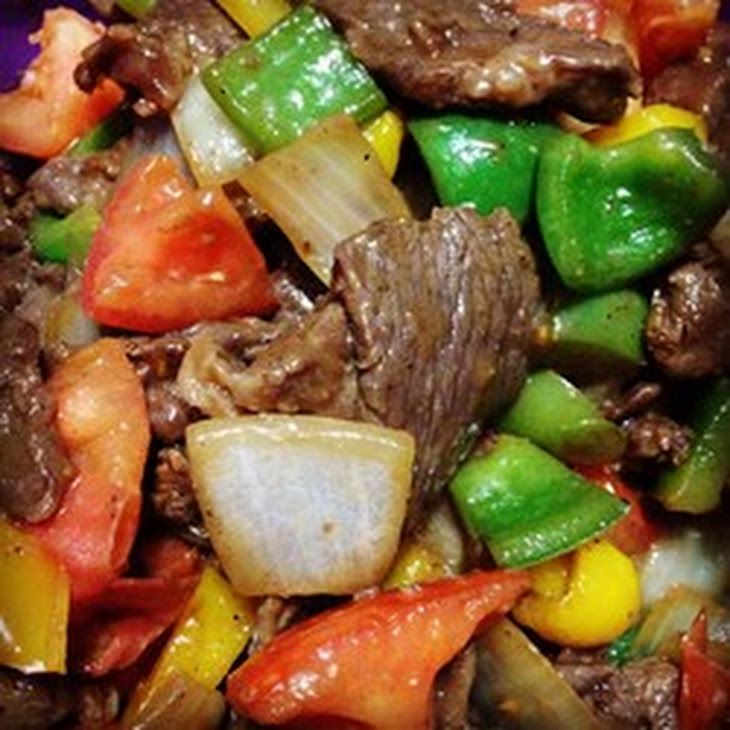 Ingredients:
1LB Top Sirloin or New York steak, sliced thin
1 bell pepper and 1 med onion chopped coarsely
3 stalks celery sliced on diagonal
1 c. sliced mushsrooms
1 can bamboo shoots
1 can water chestnuts, sliced
1 + 1/2 c. water
2-3 quartered tomatoes
1/2 c. soy sauce
1/4 tsp. ground ginger
3 Tbsp cornstarch
Directions:
Saute beef, add bell pepper, celery, onion, mushrooms, shoots, water chestnuts, and tomatoes.  Stir fry (high heat).  Add soy sauce, ginger, and 1 cup water.  Cook until tender.  Add other 1/2 cup water and cornstarch.  Cook until tender.  Serve over white rice.
Recipe submitted in KCCW Cookbook 50th Anniversary revised edition by Lou Holmes

Become a member of Kern County CattleWomen!
Contact us for more information or download an application.
To learn more about the California CattleWomen visit www.cattlewomen.org.
To learn more about the American National CattleWomen visit www.ancw.org.