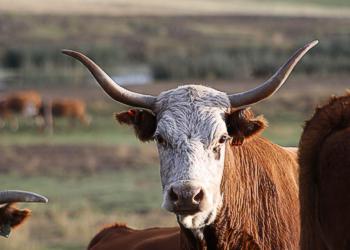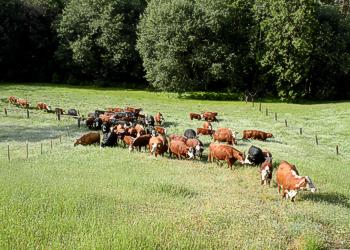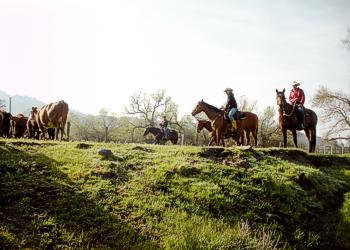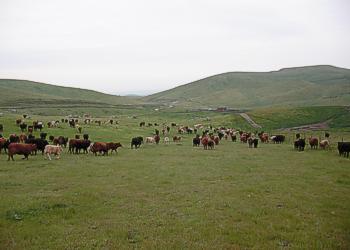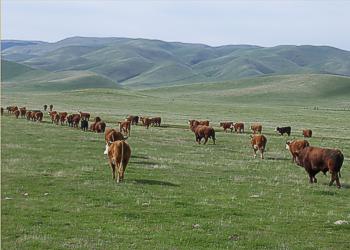 The beef that you eat comes from our families to yours.  More than 97% of cattle ranches in the United States are family owned and operated.  The families that raise beef are dedicated to caring for their animals, land, and continuing the traditions that generations before them began.  Cattle harvest the grass on the hillside and convert it into a nutrient dense food source for us to enjoy.  More than two-thirds of land used for grazing in the United States is not suitable for raising crops, however, cattle are able to graze the grass and provide us with beef.
For more information on how cattle are raised and the people who raise them visit www.explorebeef.org

Congratulations to our
2016 Cattleman and CattleWoman of the Year . . .
Dr. Russell Dickson and Gay Gardella
Thank you for all you have done for our industry!


Kern County CattleWomen Scholarship
The Kern County Cattle Women are currently offering several Ruth Smoot-French Memorial Scholarships to graduating high school seniors, and current college and university students whose primary residence is in Kern County. Students must have a minimum overall GPA of 2.5 or better. Applicants must also fit in at least one of the following categories:
KCCW Relative: This scholarship is open to any student who is a relative of a Kern County Cattle Woman member in good standing, regardless of major.
Ag Major: This scholarship is open to any student pursuing a degree in any field of agriculture, including but not limited to Forestry, Ornamental Horticulture, Animal Sciences, Natural Resources Management, Crop Science, Ag Education, Ag Business and Ag Communications.
Previous Recipients: This scholarship is open to any student who has previously received one of our scholarships.
Application Deadline: February 12th
Kern County Scholarship Application Packet

Kern County Beef Ambassador Contest
The Kern County Cattlewomen are hosting an exciting program again this year! The Beef Ambassador Contest is a contest that is aimed at educating the public about the beef industry. Contestants will write a response to a published article (provided) to demonstrate their knowledge of the cattle industry. This contest is not limited to students who have a ranching background or are interested in entering the cattle industry. The contest is open to all youth who want to further their leadership skills and speaking. The state and national winners will have the opportunity to network with today's agriculture leaders!
Deadline: January 30th
Beef Ambassador Contest Packet

FEATURED RECIPE 


                        Easy Chili Cheese Dip
Celebrate the New Year with this delicious and easy to make dip.
Recipe, submitted by Paul Francis, is available in the new 50th Anniversary Edition of KCCW cookbook,
Chuck's On
Ingredients:
1 lb ground beef
1 lg pkg Velveeta Cheese
2 7oz. cans chopped green chilies
tortilla chips
Directions:  Brown ground beef, drain off excess grease.  In crockpot, combine beef,  cheese (in small chunks) and chilies.  Stir occasionally until cheese melts.  Serve warm with tortilla chips.

Become a member of Kern County CattleWomen!
Contact us for more information or download an application here.
To learn more about the California CattleWomen visit www.cattlewomen.org.
To learn more about the American National CattleWomen visit www.ancw.org.