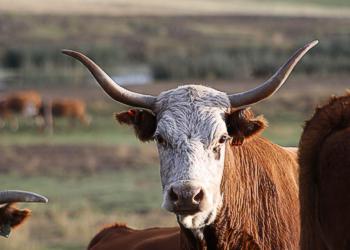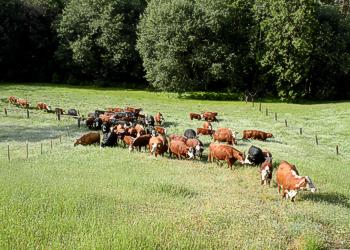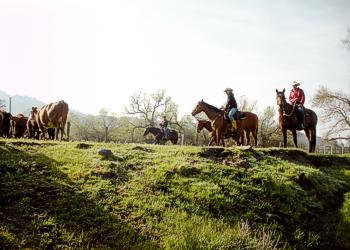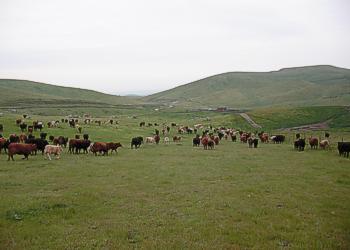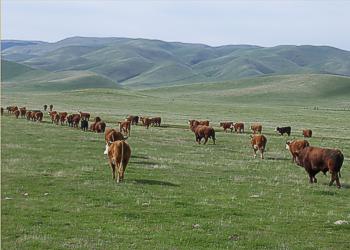 The beef that you eat comes from our families to yours.  More than 97% of cattle ranches in the United States are family owned and operated.  The families that raise beef are dedicated to caring for their animals, land, and continuing the traditions that generations before them began.  Cattle harvest the grass on the hillside and convert it into a nutrient dense food source for us to enjoy.  More than two-thirds of land used for grazing in the United States is not suitable for raising crops, however, cattle are able to graze the grass and provide us with beef.
For more information on how cattle are raised and the people who raise them visit www.explorebeef.org


Congratulations to our
2016 Cattleman and CattleWoman of the Year . . .
Dr. Russell Dickson and Gay Gardella
Thank you for all you have done for our industry!


 FEATURED RECIPE 


Pickled Tongue Basque Style

Ingredients: 
1 beef tongue
1 onion, sliced
2 garlic cloves, chopped
1 bay leaf
1 tsp celery salt or powder
Directions:
Wash tongue and remove tough membrane.  Cover with water, add above ingredients and simmer until tender, allowing one hour per pound.  Cool, trim and remove skin.  Slice thinly and place in following marinade.
Marinate:
Combine the following ingredients:  1 cup olive oil, 1 1/4 cup red wine vinegar, 1 tsp salt, 1/2 tsp pepper, 4 cloves garlic chopped, 1/2 tsp celery salt, chopped fresh parsley.  Pour over sliced tongue; marinate overnight.
Recipe by Cathie Joughin, from Chuck's On, 50th Anniversary Revised Edition, by Kern County Cattlewomen

Become a member of Kern County CattleWomen!
Contact us for more information or download an application here.
To learn more about the California CattleWomen visit www.cattlewomen.org.
To learn more about the American National CattleWomen visit www.ancw.org.